Stefano Luisi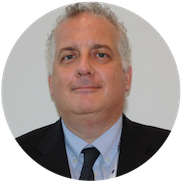 Prof. Stefano Luisi (Scopus AuthorID)
Section Editor for Gynecology
Associate Professor of Obstetrics and Gynecology,
Department of Molecular and Developmental Medicine, University of Siena, Siena (Italy)
Prof. Luisi, with an outstanding academic career, has received the "Bruno Salvadori" award for Prenatal Medicine (2000) and The Endocrine Society and Pfizer, Inc International Award for Excellence in Published Clinical Research in JCEM (2007). He owns a patent for the use of eicosapentaenoic acid and/or docosahexahenoic acid in women with endometriosis, 29/01/09. EP 2009050997 (2010).
He performs clinical research, particularly on the effect of steroidal drugs on endometriosis, adenomyosis and fibromatosis, on the role of autophagy on pathogenesis of endometriosis and on surgical mini-invasive techniques in gynecological diseases.
From a clinical standpoint, he has extensively dedicated himself to the role of steroids in the gynecological disorders, with a particular interest in endometriosis, fibromatosis, contraception and menopause.
Prof. Luisi is active member of several scientific societies, among which the Society for Reproductive Investigation (formerly Society for Gynecological Investigation), the International Society of Gynecological Endocrinology and European Society of Human Reproduction and Embriology as well as several national societies.
Prof. Luisi is launching a call for papers to attract case series focusing on novel approaches to prevent and treat gynecological diseases, including drugs, nutraceuticals and surgery interventions.
To find out more contact us or submit your contribution now.