Pronation Technique in ARDS Patients
Raffaele Di Fenza

Department of Medicine and Surgery, University of Milan-Bicocca, Monza and Department of Anaesthesia and Intensive Care Medicine, Niguarda Ca' Granda, Milan - Italy

Hedwige Gay

Department of Medicine and Surgery, University of Milan-Bicocca, Monza and Department of Anaesthesia and Intensive Care Medicine, Niguarda Ca' Granda, Milan - Italy

Martina Favarato

Department of Medicine and Surgery, University of Milan-Bicocca, Monza and Department of Anaesthesia and Intensive Care Medicine, Niguarda Ca' Granda, Milan - Italy

Isabella Fontana

Department of Anaesthesia and Intensive Care Medicine, Niguarda Ca' Granda, Milan - Italy

Roberto Fumagalli

Department of Medicine and Surgery, University of Milan-Bicocca, Monza and Department of Anaesthesia and Intensive Care Medicine, Niguarda Ca' Granda, Milan - Italy
Keywords:
ARDS, ICU, Mechanical ventilation, Pronation
Abstract
In severe acute respiratory distress syndrome (ARDS), characterized by the ratio of arterial partial pressure of oxygen over fraction of inspired oxygen (P/F) less than 150 mm Hg, pronation cycles are the only intervention that showed improved survival, in combination with protective ventilation. The physiological advantages of performing pronation cycles, such as the improvement of oxygenation, better tidal volume distribution with increased involvement of dorsal regions, and easier drainage of secretions, overcome the possible complications, that is, endotracheal tube occlusion or misplacement, pressure ulcers, and brachial plexus injury. However, the incidence of complications is dramatically lower in intensive care units with expertise, adopting prone positioning in daily practice.
In this video we are proposing step by step an easy and ergonomic technique to perform pronation maneuvers in patients with severe ARDS. Recent literature suggests that a high percentage of these patients are treated without undergoing pronation cycles.
The main purpose of this video is to help increase the number of intensive care units worldwide commonly performing pronation cycles in patients that have indications to be pronated, in order to decrease healthcare burden and costs directly caused by ARDS.
Proper intensive care unit staff training is fundamental in minimizing the risks associated with the maneuver for both patients and operators; and diffusion of a safe technique encouraging the operators is the second main purpose of this video.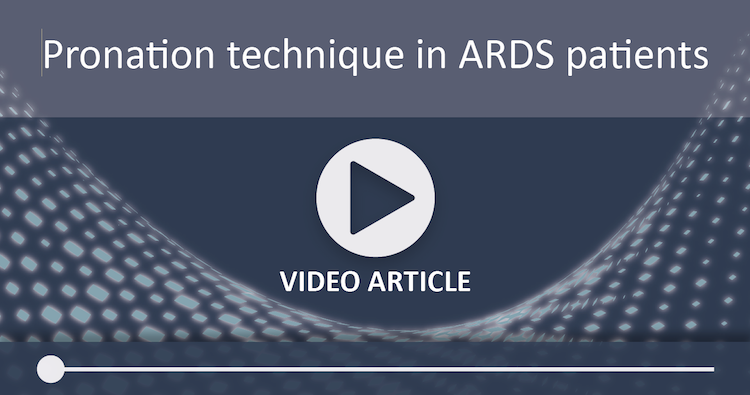 (This video was recorded before the COVID-19 outbreak)
References
Guérin C, Reignier J, Richard J-C, et al. Prone positioning in severe acute respiratory distress syndrome. N Engl J Med. 2013;368(23):2159-2168.
Bellani G, Laffey JG, Pham T, et al. Epidemiology, patterns of care, and mortality for patients with acute respiratory distress syndrome in intensive care units in 50 countries. JAMA. 2016;315(8):788-800.
Zheng X, Jiang Y, Jia H, Ma W, Han Y, Li W; Writing Group for the Alveolar Recruitment for Acute Respiratory Distress Syndrome Trial. Effect of lung recruitment and titrated positive end-expiratory pressure (PEEP) vs low PEEP on mortality in patients with acute respiratory distress syndrome: a randomized clinical trial. JAMA. 2017;318(14):1335-1345.
Scholten EL, Beitler JR, Prisk GK, Malhotra A. Treatment of ARDS with prone positioning. Chest. 2017;151(1):215-224.
Messerole E, Peine P, Wittkopp S, Marini JJ, Albert RK. The pragmatics of prone positioning. Am J Respir Crit Care Med. 2002;165(10):1359-1363.
Gattinoni L, Tognoni G, Pesenti A, et al. Effect of prone positioning on the survival of patients with acute respiratory failure. N Engl J Med. 2001;345(8):568-573.
Taccone P, Pesenti A, Latini R, et al. Prone positioning in patients with moderate and severe acute respiratory distress syndrome: a randomized controlled trial. JAMA. 2009;302(18):1977-1984.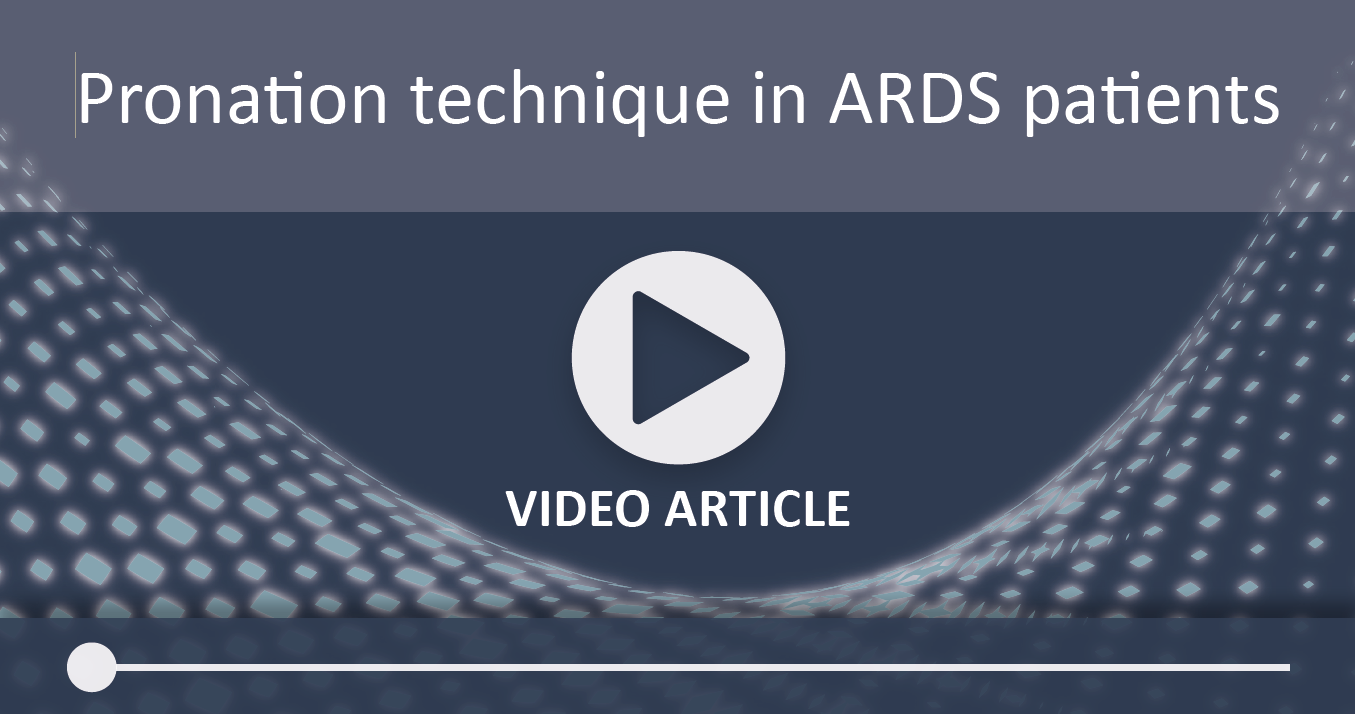 How to Cite
1.
Di Fenza R, Gay H, Favarato M, Fontana I, Fumagalli R. Pronation Technique in ARDS Patients. AO [Internet]. 15Jul.2020 [cited 20Jan.2021];7(1):21-3. Available from: https://journals.aboutscience.eu/index.php/aboutopen/article/view/2159
Copyright (c) 2020 The authors
This work is licensed under a Creative Commons Attribution-NonCommercial 4.0 International License.
Authors contributing to AboutOpen agree to publish their articles under the Creative Commons NonCommercial 4.0 International License (CC BY-NC 4.0), which allows third parties to copy and redistribute the material providing appropriate credit and a link to the license but does not allow to use the material for commercial purposes and to use the material if it has been remixed, transformed or built upon.